Global Carbon Budget 2022 shows no sign of decrease in global CO2 emissions
11 November 2022 |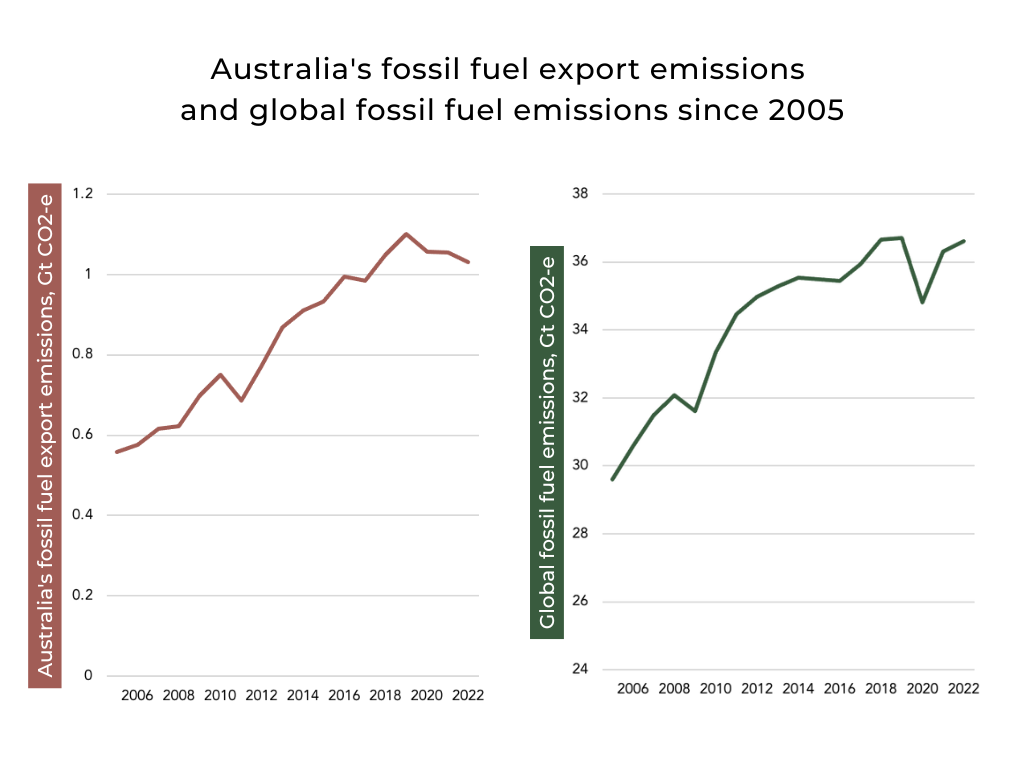 Global Carbon Budget 2022 shows no sign of decrease in global CO2 emissions
Instead of being on track to reduce emissions, the latest data from The Global Carbon Budget (2022) shows global fossil CO2 emissions are projected to rise by 1.0% in 2022.
The report says that if current emissions levels persist, there is a 50% chance that warming of 1.5°C will be exceeded by the end of the decade.
Australia must play a stronger role in cutting greenhouse emissions by getting land-clearing under control and by taking responsibility for all the GHG emissions to which we contribute, especially through the export of coal and gas.
The emissions from Australian coal and gas exports are more than a 1,000 MtCO2-e – double our total domestic emissions.
We need to face up to the cold hard reality that Australia is one of the world's largest suppliers of cheap tax-payer subsidised fossil fuels – and therefore we are a major contributor to climate change.
It is a 'gun dealer's defence' to absolve responsibility for the harm our coal and gas will cause when they are burned in other countries.  The fact is that supplying fossil fuels are a crucial part of the carbon equation and ought to be allocated some share of the blame.
Access the Australian Science Media Centre and Global Carbon Project Briefing on the Global Carbon Budget
Read the Global Carbon Budget 2022